Intuitive Controls
Doing your analysis has never been simpler. Load your files, create gates, and generate statistics with a just few clicks.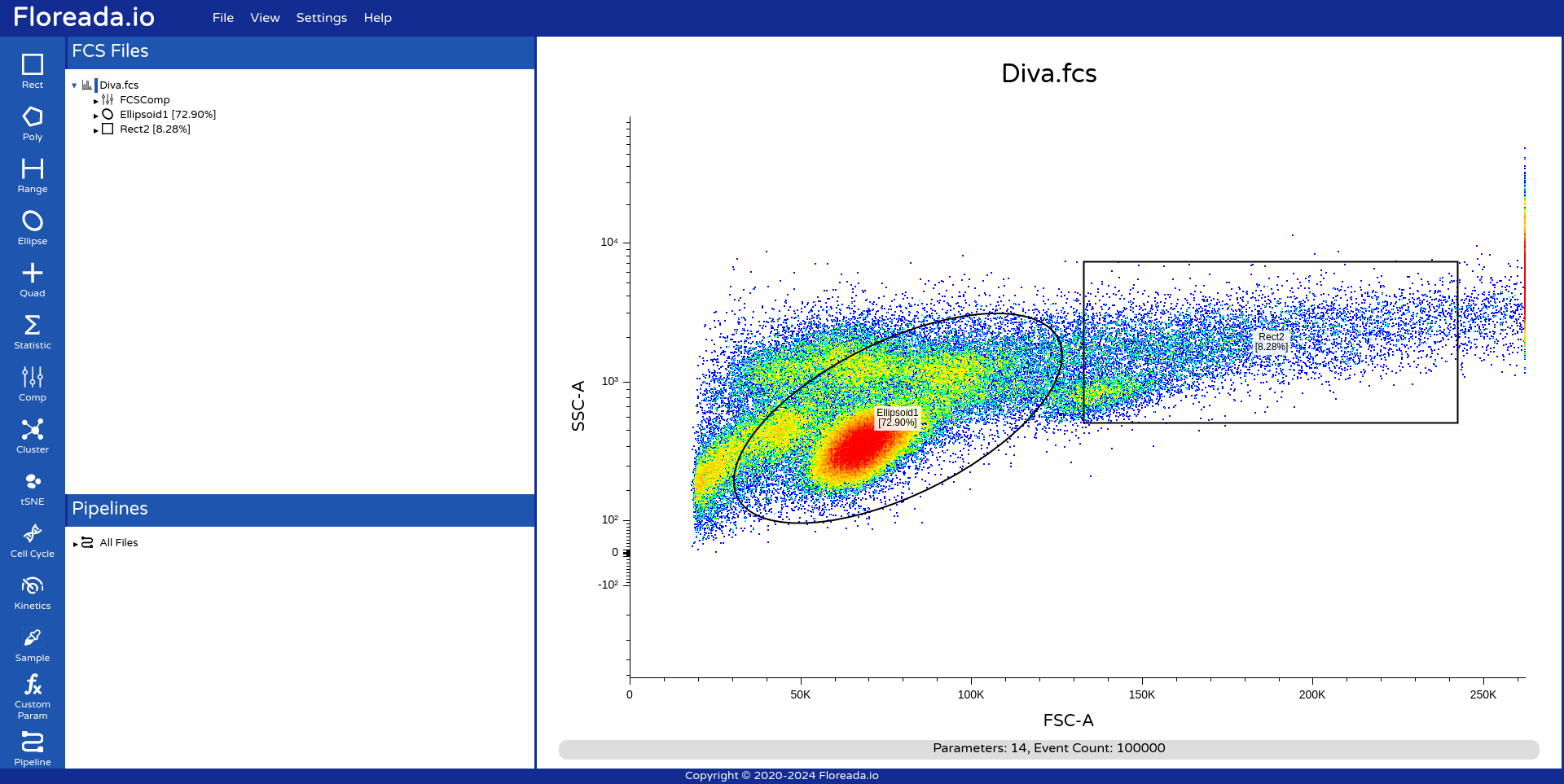 Overlays
Easily create overlays to better understand your data by dragging and dropping.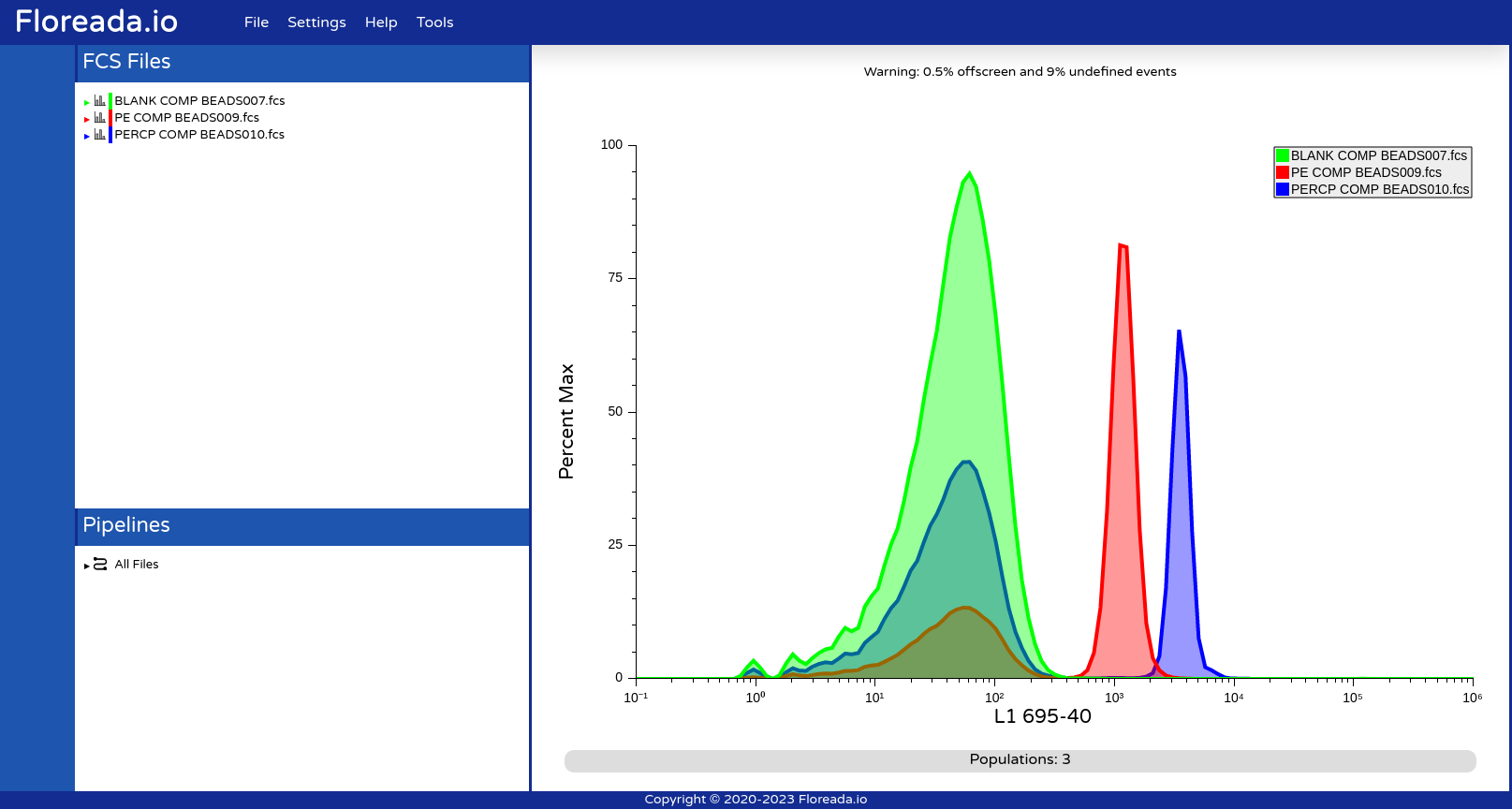 Autospill Compensation
Automatically generate compensation matrices for your data.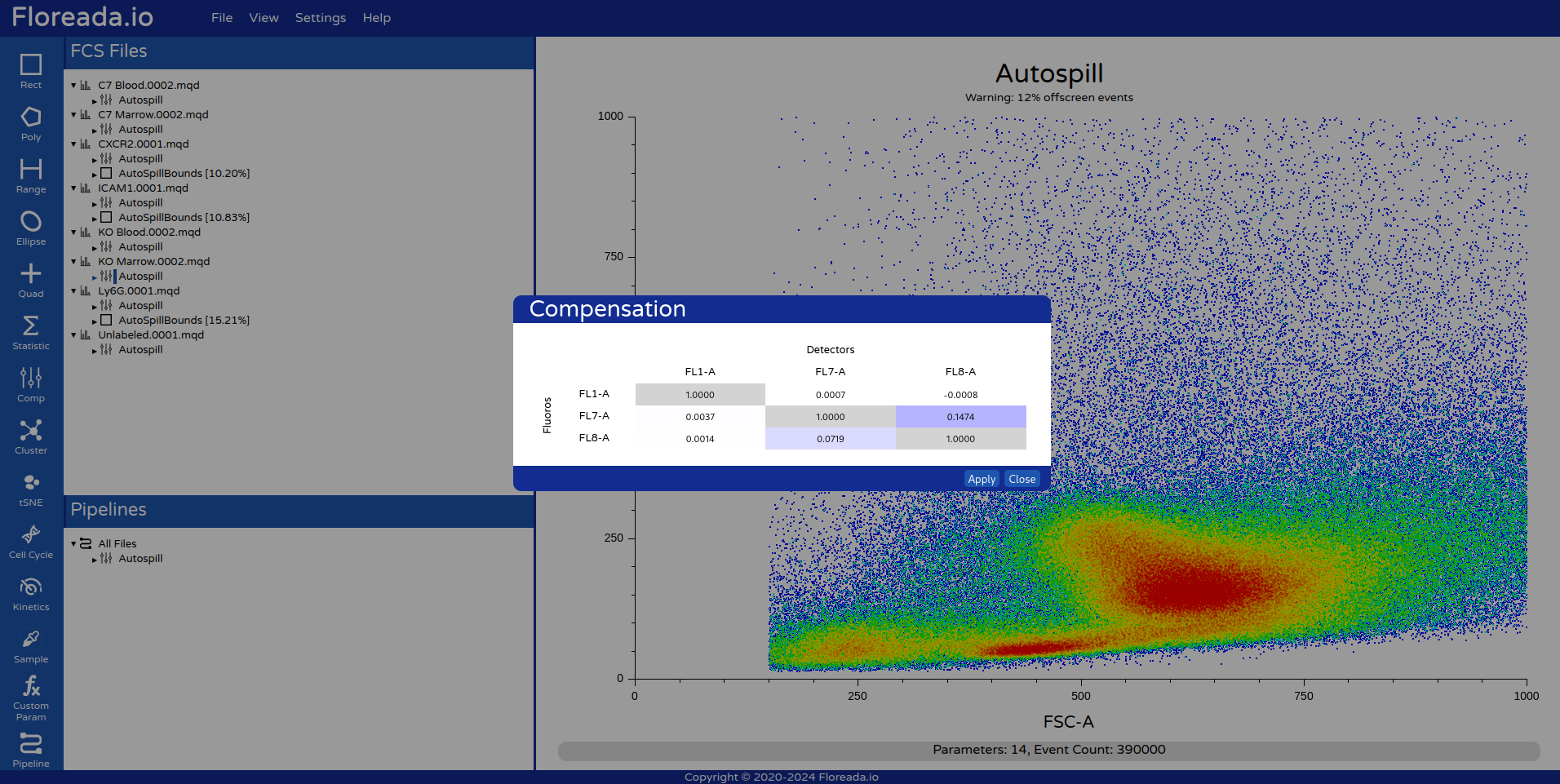 Export Images
Our highly customizable image exporter helps you save beautiful figures that are exactly to your liking.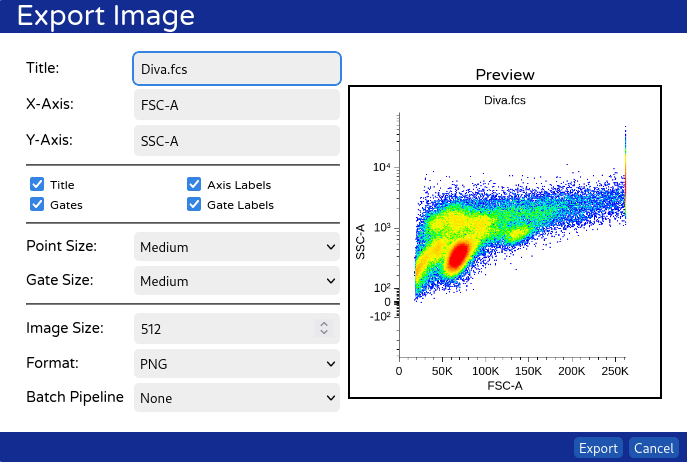 GatingML Workspaces
Save all your analysis to a workspace so you can instantly return to it later.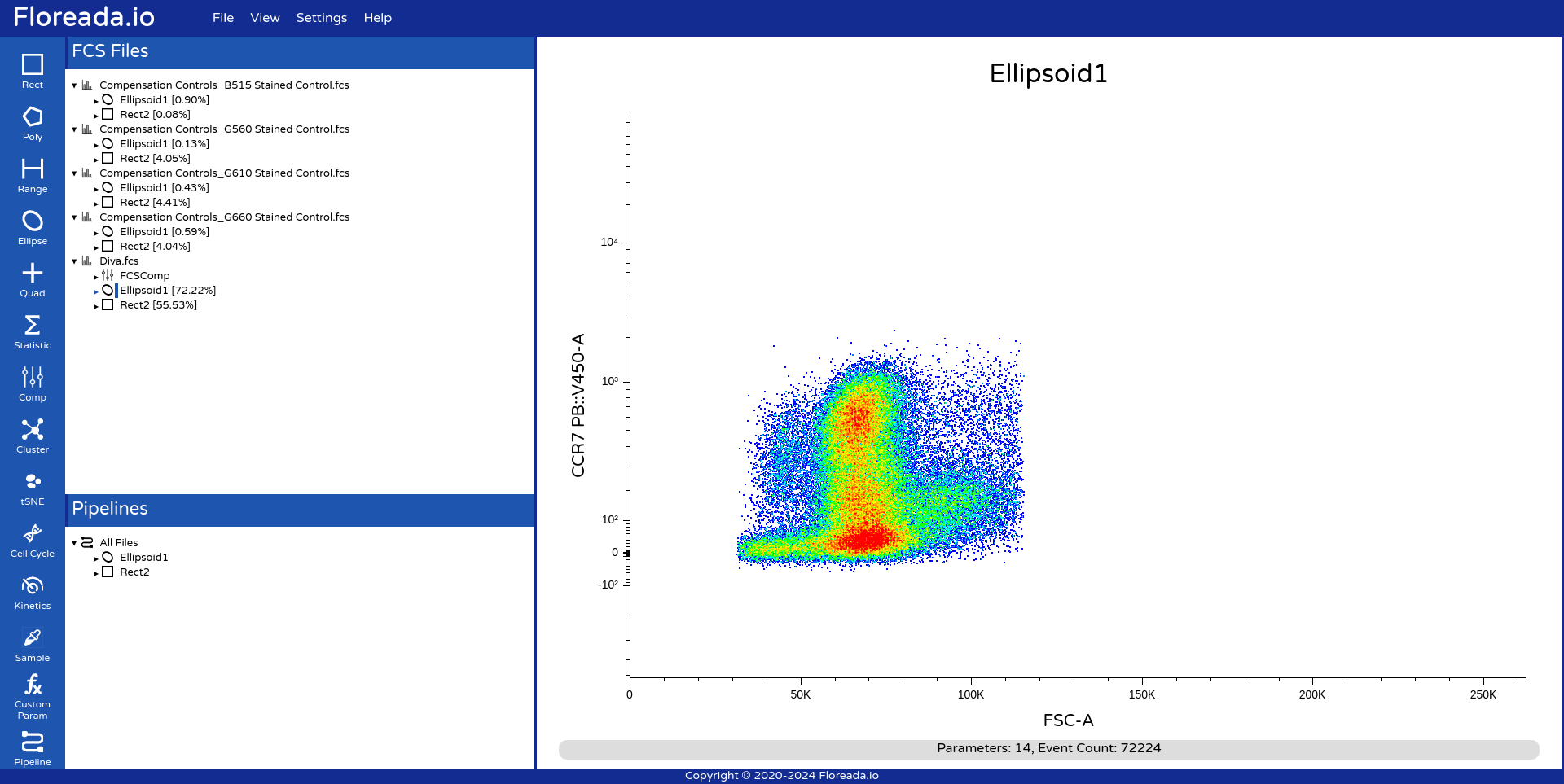 Cell Cycle
Use the Watson Pragmatic algorithm to estimate the G1, G2, and S phases and calculate all the statistics you need.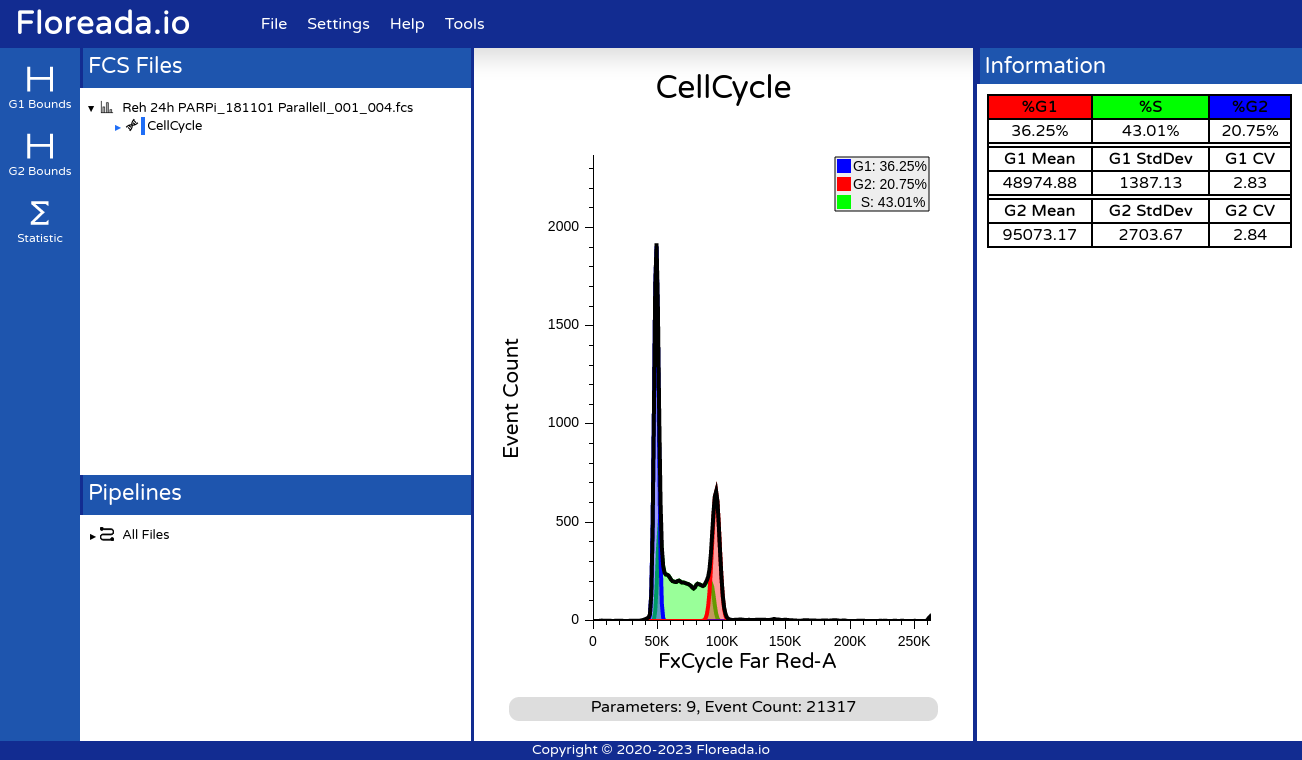 t-SNE
Use advanced algorithms like t-SNE for high dimensional analysis.